Connecting You With Yourself
SERVICES
Therapeutic Massage Therapy
Jon offers therapeutic massage focusing on muscle balance, structural balance, normalizing range of motion, and pain relief. Typical treatment can include myofascial release techniques, various muscular release techniques, deep tissue, and may include cupping, hot stones, K-tape, or other tools. The objective of each treatment is to improve each client by measuring range of motion or improve pain condition.
Jon volunteers his services each year at the Boston Marathon, Yoga Reaches Out New England, Nantucket Yoga Festival, Save the Bay Events and various other local community events.
Appointments are available at the following locations:
Gleason YMCA in Wareham, Thursday and Friday evenings or by appointment. (You do NOT need to be a member! Your best bet is to call.)
637 State Rd. Westport, MA in the Westport Chiropractic office (look for the blue awning!)
In Home appointments are possible; call to discuss arrangements.
Therapeutic Hypnosis
Everyone is suggestible. If you weren't, advertising wouldn't exist. Hypnosis is a normally occurring mental state, a relaxed and heightened state of awareness, that allows you to be more open to suggestion. For someone who is really ready to change some behavior, hypnosis may be the right tool. Hypnosis can be very effective for reducing anxiety, alleviating stress, letting go of "perfectionism", behavioral issues (smoking, weight loss, etc.), and changing negative perceptions of experiences. A hypnotist is really someone who "coaches" you to address life-style modifications.
All of us have conscious, unconscious, and subconscious minds that are "programmed" (evolved?) to protect us. When in hypnosis no one can be made to do anything they don't want to do. However, when someone is ready to change, hypnosis may be the right tool. Many behaviors that protected us earlier in life may no longer be appropriate and actually may be negatively affecting us today.
If you would like to explore this method of changing your mind, our first meeting will include up to a 30 minute conversation about what you'd like to change, followed by a hypnosis session. Each meeting may last up to 90 minutes.
I typically use the 5 PATH method (5 Phase Advanced Transformational Hypnosis) developed by Cal Banyan. This method is very effective to address "too much" behaviors (smoke too much, eat too much, etc.). Each phase brings the client into a deeper state of relaxation allowing them to be more suggestible and to change issues affecting the subconscious mind.
If you are interested in discussing hypnosis as a possible tool to explore some sports tweak or other "bad" habit give me a call to have a practical conversation about how hypnosis might help. Some other behaviors that can be improved include:
Healthy Lifestyle: Improve Diet\ Stop Smoking\Weight Loss\ , Improve Focus\Eliminate Insomnia, Diminish Fears\Enhance Confidence, Improve Concentration\Overcome Fears, Improve Job Interview Ability\ Test Taking!
Elevate your Athletic Performance…You know your sport!! – tell me what bad habit you'd like to stop doing OR technique you'd like to acquire!!
Yoga Therapy
Jon is a Certified IAYT Yoga Therapist (www.yogatherapy.health) and has been teaching yoga since 2009 and has practiced meditation increasingly since 1980.
Yoga is an ancient practice that cannot be simplified into a sentence, a paragraph, or a book. Yoga is something that needs to be experienced; each person's path is unique. Yoga is not the poses. Yoga doesn't require you to change religions or believe in anything new.
The only place you need to be flexible is between your ears. Saying that you're not flexible enough to do yoga is like saying you're too dirty to take a bath. I teach yoga philosophy, breath work, and asana (poses) in way that engages each practitioner to "yug" in their own way. I currently lead group classes as follows:
Sunday mornings, 9am -School of Yoga New Bedford, 628 Pleasant St, Moderate Vinyasa (everyone welcome). https://schoolofyoganb.com (not July and August)
Sunday 12 noon,-Gleason YMCA, Wareham Ma. Moderate yoga, Members free. (not July and August)—— Non-members this is still a DEAL! $12 day pass = class, access to pool, gym, steam, sauna, showers, etc.
Monday mornings, 9am AND also Wednesday evenings, 7pm -Divine Power Yoga, Fall River near White's of Westport, Heated Vinyasa (everyone welcome). (http://www.divinepoweryoga.com/)
I teach various workshops during the year so check the SYNB website, Divine Power Yoga, or connect with Jon Leaver Wellness on Facebook, or send me a note to get on my email list.
Private therapy sessions are suggested and will be tailored to your specific needs and interests.
About Me
Jon Leaver, LMT, BCH, C-IAYT, combines his skills as a massage therapist, Board Certified hypnotist an IAYT certified yoga therapist to chart a path to complete wellness for his clients.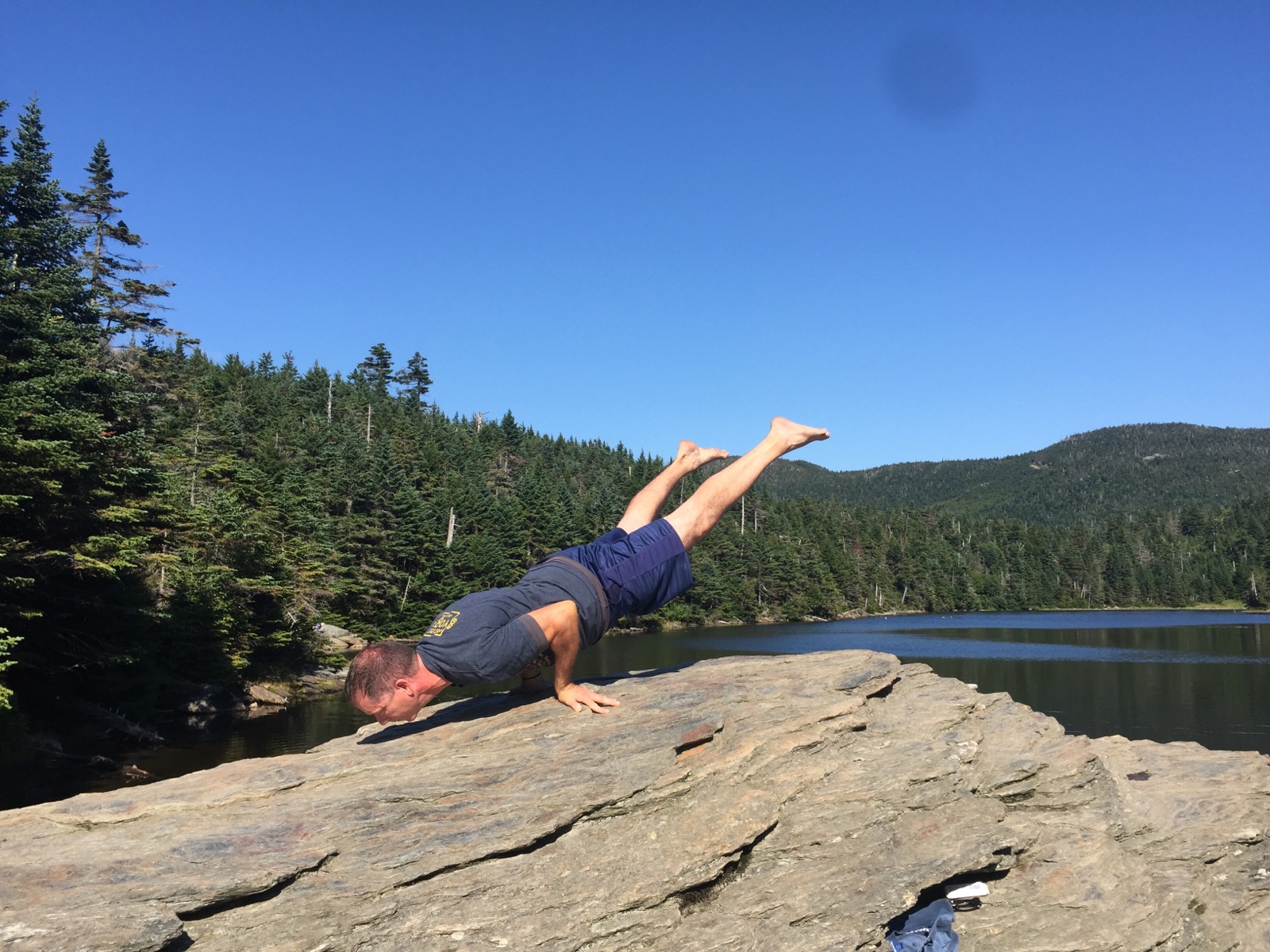 MY PHILOSOPHY
Your body intuitively knows how to heal itself. Your deepest self knows what you need. Asking for help and or letting go [of people, places, things, situations, beliefs, misperceptions, etc.] are two of the most difficult things we need to do. Let go and trust it will unfold perfectly.